Think it, find it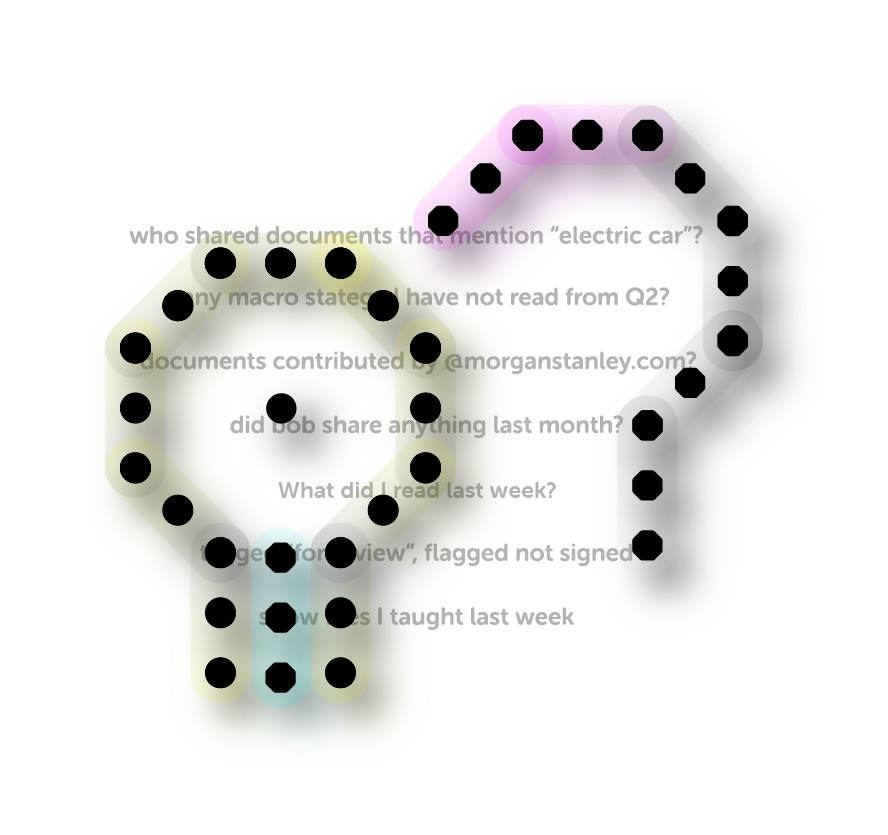 Use simple language to retrieve hard-to-find documents.

Searching is blazing fast. There is no waiting or learning, just type what you want to find. For example type "Any capital calls contributed by Blackstone this week?", and voila.

Discover investment themes. Find one file and let the machine find similar files, duplicates or related files and emails.

Find files any which way. Use tags, fund names, document type, dates, strategy classifications, concepts, sentiment, and actions. No need to dive into thousands of folders.